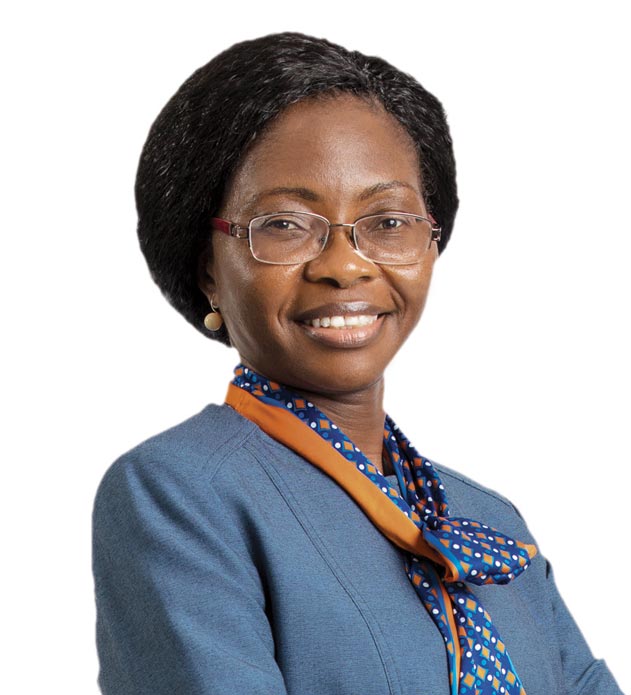 Ruth Zaipuna started her career in 2002 at Price water house Coopers (PwC) where for a decade she specialized in the audit of banks and other financial institutions. At PwC, Ruth rose through the ranks to the level of Associate Director. Ruth demonstrated great professionalism and technical ability in her work and she was entrusted to lead some of the most complex assignments of the firm.
Ruth left the firm in August 2011, to take up the position of the Executive Director Finance and Chief Financial Officer at Standard Chartered Bank. In July 2017, Ruth took on additional responsibilities combining her role in Tanzania with that of Business Finance Lead for the East African cluster, overseeing and leading the Bank's business finance activities in Tanzania, Kenya and Uganda.
Ruth joined NMB Bank from Standard Chartered Bank as Chief Financial Officer, towards the end of June 2018. The NMB Board of Directors has recently appointed Ruth as Acting Managing Director for NMB.
Ruth is highly motivated, committed and performs with professional accountability, with high integrity, and always passionate about delivery of high quality output.Besides her current role, Ruth has been leading the Tanzania Bankers Association (TBA) Tax Group.
Ruth is also an Independent Non-Executive Director for Tanzania Portland Cement,Company Limited (TPCC), the leading cement producing company in Tanzania and listed on the Dar es Salaam Stock Exchange and an AGM member at Legal Services Facility, an independent basket fund, nonprofit organization that strives to increase access to justice for all, in particular for women, through a legal empowerment approach.
Ruth is an Associate Certified Public Accountant (ACPA (T)). She holds a Master of Business Administration (MBA) in Finance and a Bachelor of Commerce (B.Com) degree in Accounting both from the University of Dar es Salaam. Ruth is a proud mother of four boys.