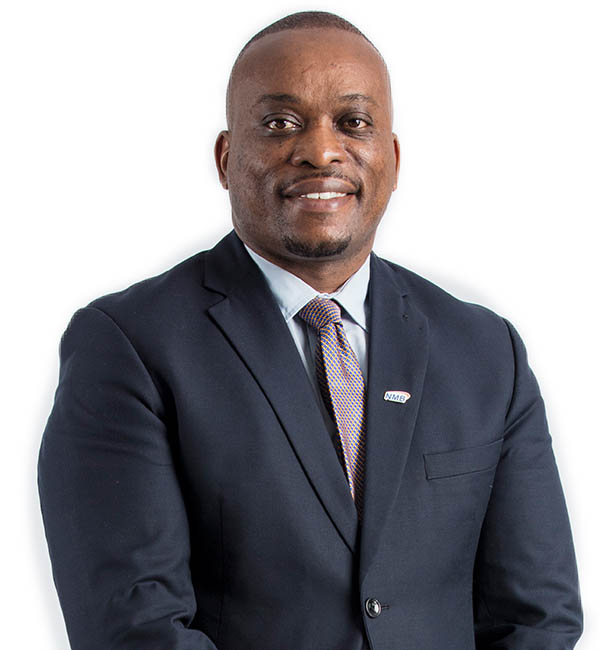 Victor Rugeiyamu was appointed to the position of Chief Risk and Compliance Officer in April 2018. Prior to this appointment he acted in the capacity of the bank's Head of Risk, managing the Risk Department of the bank, a responsibility he had since he first joined NMB in 2009. In his capacity as the Chief Risk and Compliance Officer, Victor is responsible for oversight of the bank's Enterprise Risk Management (ERM) framework as well as the management of the bank's overall risk posture and appetite. He is also responsible for overseeing NMB's Compliance, Market Risk, Enterprise Risk, Operational Risk, IT Risk and Credit Risk teams as well as its Forensics Department.
With almost 20 years' worth of experience working in the financial services industry, Victor has held a number of positions in the brokerage and banking industries, on the commercial side as well as in Compliance and Risk. A native of Tanzania, he began his career in the United States immediately after completing his undergraduate degree where he served as a trader for DLJ/Credit Suisse First Boston Direct before later moving to banking at Wachovia Bank N.A.
Victor holds a Bachelor of Arts Degree (Honors) in Economics from Belmont Abbey College in North Carolina U.S.A. and an MBA in Finance and Banking from the University of North Carolina at Charlotte U.S.A.