Euromoney has named NMB Bank as the Best Bank in Tanzania for the sixth year in a row. The award is a result of the bank's continued outstanding performance in the market through financial inclusion initiatives and the bank's digital banking services transformation.
On NMB's success, Euromoney said: "The journey to becoming the Best Bank in Tanzania is about providing financial education, transforming financial behavior and expanding the opportunities for people to use financial services. That's exactly what NMB Bank has done. Their investment in technology solutions has enabled them to better address customer needs through products such as mobile banking, card solutions, light KYC products and Agency Banking. This is unmatched in their sphere of influence."
"We have seen remarkable efforts towards financial inclusion taking place globally and these initiatives have been successfully implemented," Euromoney said. "The commitment NMB has shown towards solving the challenge of Tanzania's unbanked is a combination of continuous investment in digital banking, innovation and the ability to provide payment and collection solutions for key players such as the Government. We highly acknowledge and applaud NMB Bank for this."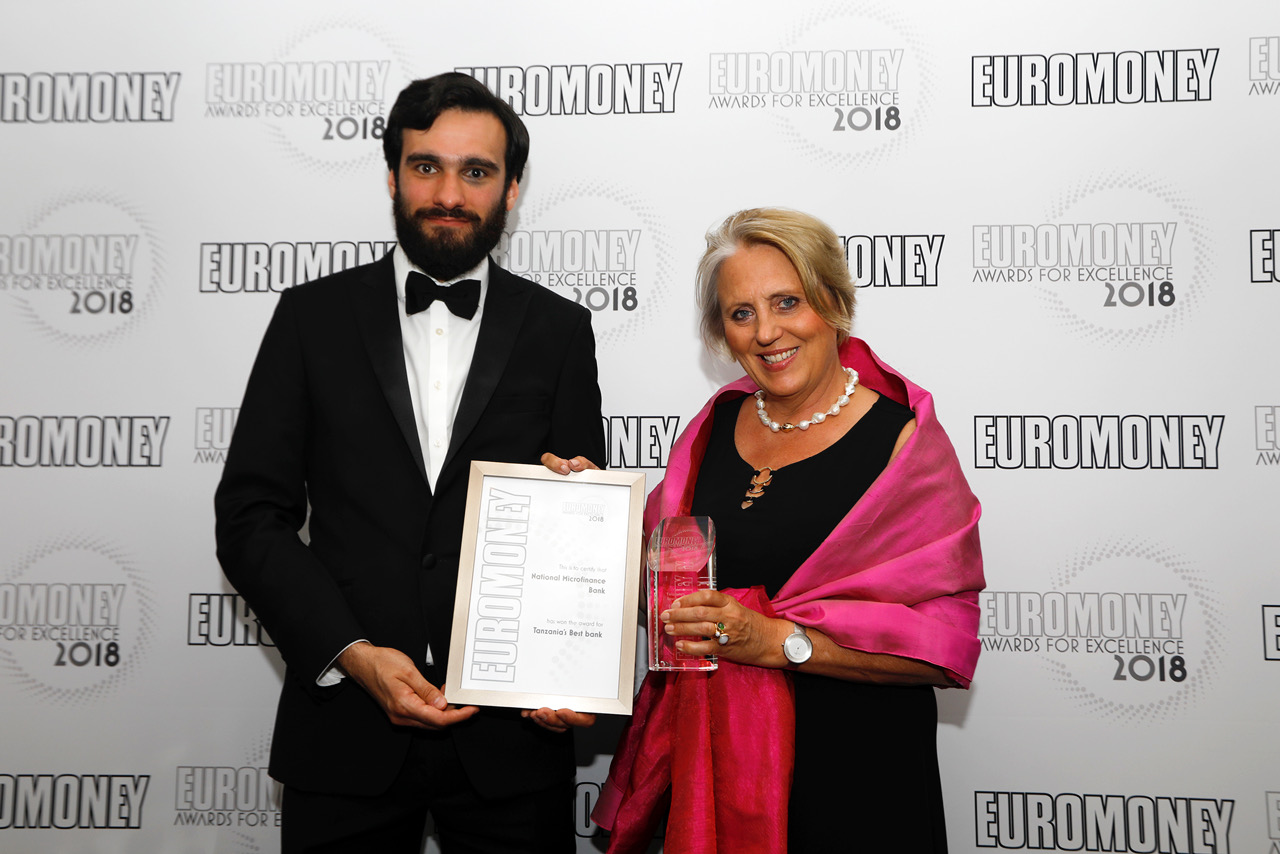 "This is an excellent recognition for our people- their passion and commitment in supporting our customers especially because of the economic headwinds we experienced in 2017- we proved to be resilient. We are delighted to make history by winning the Best Bank Award in Tanzania for the sixth time in a row. I would like to extend our grateful thanks to our customers for their trust and support. The bank has embarked in a digital transformation strategy as pioneer to bring in technology-enabled products, processes and services to customers. We are witnessing the fruits of this journey to our customers and this award is a testament to it," said CEO Ineke Bussemaker in the Euromoney Awards which took place last night.
She further added, the use of technology has been instrumental to the bank's achievement as we have succeeded to offer our customers alternative banking channels by deploying over 800 ATMs, over 6000 NMB Wakala (Agency Banking), Mobile and Internet Banking and our integration with Mobile Network Operators (MNOs) and now the use of MasterCard enabling NMB MasterCard cardholders to be able to pay at over 24 million locations worldwide and use over 1 million ATMs globally.
The awards were decided by the editors of Euromoney Magazine and the Best Bank award was picked up by the Managing Director Ineke Bussemaker at an awards ceremony in London on July 11th.
NMB was able to grow the total income by 5% in 2017 amid challenging business environment from TZS 614billion in 2016 to TZS 647billion in 2017. The bank's customer business remained strong and recorded a Profit after Tax of TZS 95billion.
 The  bank has also  won other awards  this year including; Banker Africa Awards for Best Commercial and Best Retail Bank in Tanzania, Workplace Health & Safety Management Award by Occupational Health and Safety (OSHA) an emerged a finalist for Economic Citizenship Award by Global Inclusion Awards.