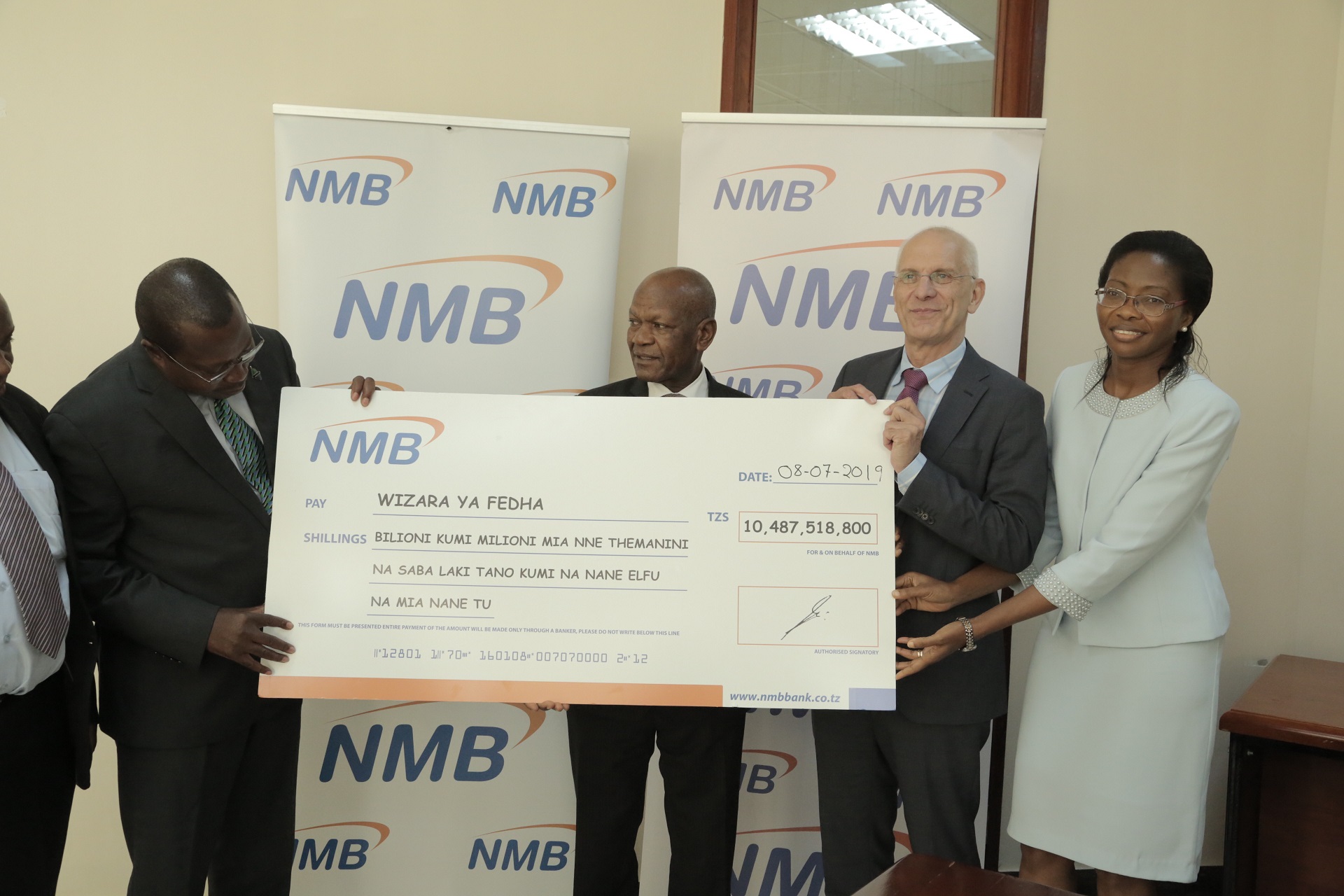 The most profitable bank in the country – NMB Bank Plc, handed over TZS 10.48 Billion dividend to the government yesterday. Handing over a dummy cheque to the Minister of Finance and Planning – Dr. Philip Mpango, the NMB Bank's Acting Managing Director – Mr Albert Jonkergouw said the money channeled to the government is part of the 31.8% shares it holds in NMB.
Apart from the dividend, NMB Bank in total paid over TZS 168.8 Billion to the government as taxes ranging from PAYEE, corporate tax, Skills development levy, excise duty, VAT on services.
"We are a strong and reliable bank with a strong balance sheet," said Mr Jonkergouw, adding that the country business environment still has enormous opportunities and as NMB has the largest network is ideally position to support the business community in achieving their goals. The bank has over 220 branches, 6800 agents 'Wakala' and more than 800 ATMs across the country and is present in all Government districts.
Receiving the dividend, the Minister of Finance and Planning - Dr. Philip Mpango said he was happy to receive the dividend calling other companies in which the government has shares to emulate the practice shown by NMB.
"NMB is our success story when we talk about privatization, they have been doing so well, while others are complaining, NMB is capitalizing on opportunities we have in the country to do a sound business," said Dr Mpango.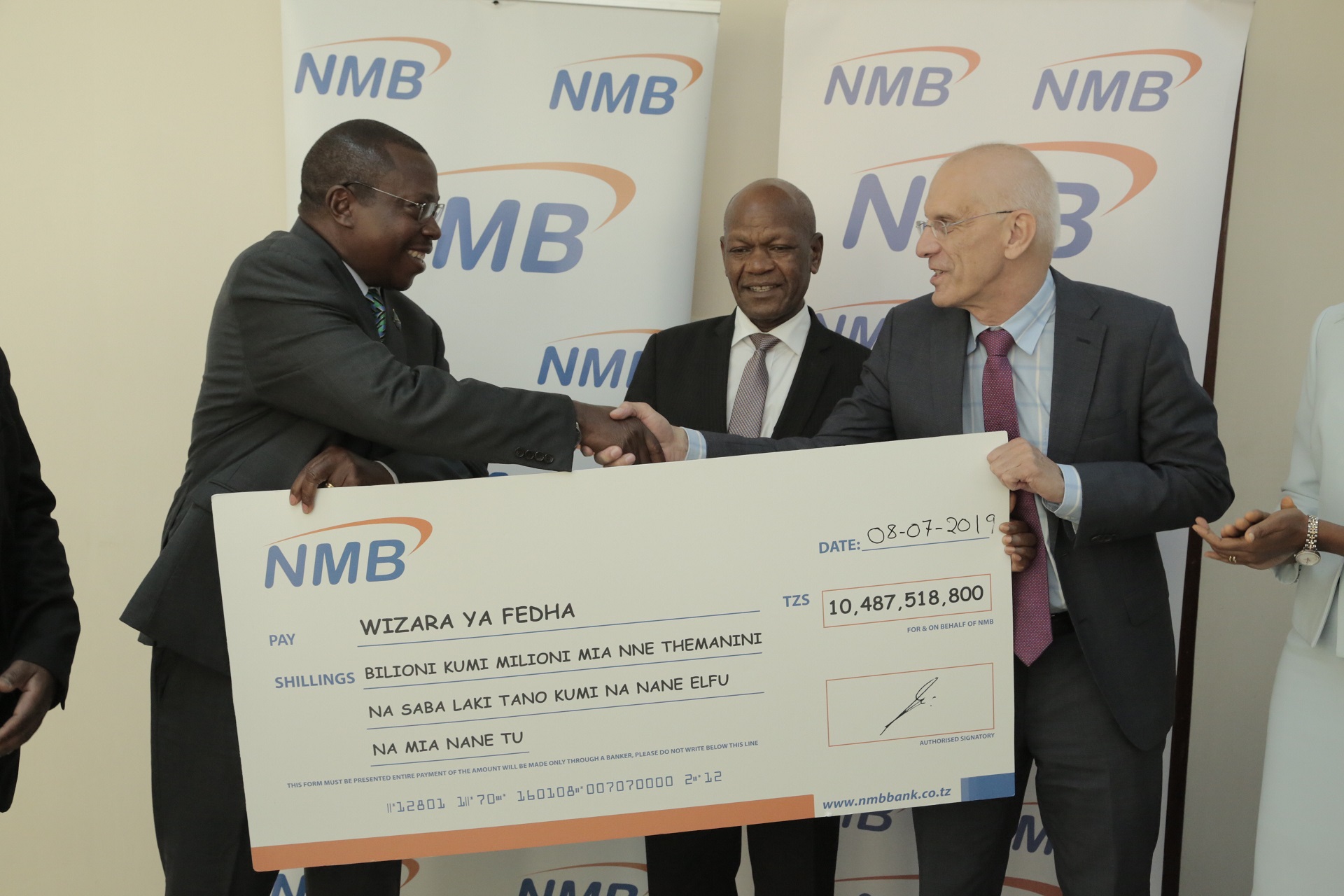 Dr Mpango added that "If we had other banks doing the same like NMB with such dividend, we could witness a huge improvement in the provision of social services and also contribute to major government projects like Stiegler's Gorge Hydroelectric power station, standard gage and other infrastructure projects we are building." 
At the annual general meeting held in Dar es Salaam early in June this year, shareholders approved TZS 33 Billion dividend to be distributed to shareholders which is an equivalent of TZS 66 dividend per share. The bank reported a TZS 142 billion profit before tax (PBT) for the year ending December 31 2018; a 3% increase from 138 billion that was recorded in the previous year.
Mr Jonkergouw stated that the bank seeks to balance maximizing shareholders' returns while also reinvesting funds into the bank's business in order to finance its growth plans.  
NMB is one of the government's privatized companies that is bearing fruits and for the past 10 years, over TZS 118 Billion dividend has been dished out by NMB to the government.
"NMB has over the years maintained a healthy capital position and we intend to continue doing so. To achieve this, NMB will continue on its path of stable and continued growth in supporting its customers and being a major player in supporting the growth of the Tanzanian economy." said the Mr Jonkergouw.